Business
Why Steel Buildings Are Perfect for a Warehouse Business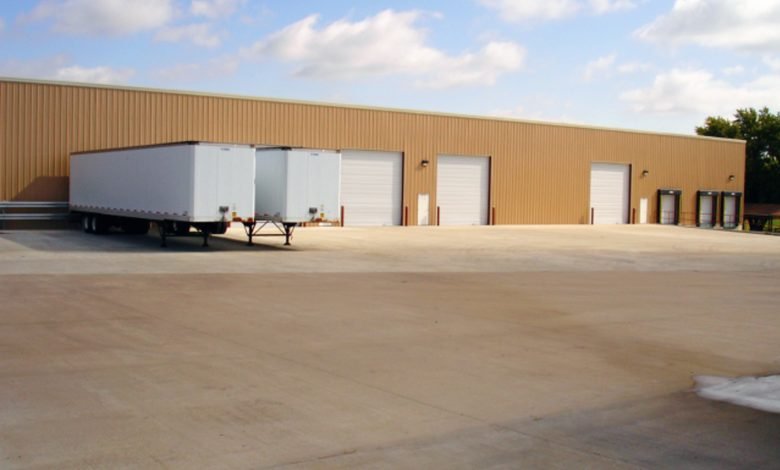 Steel buildings are becoming an increasingly popular choice for businesses of all types, including warehousing businesses. New business owners have seen how versatile steel buildings can be, and the demand for steel buildings for new businesses has gone up. This is because they can be erected for any industry, be built for half the price of traditional materials, and take 50 percent less time to construct. Business owners love designing their buildings from scratch, so they fit their vision instead of redesigning an existing space. Here, we will look at why you should consider a steel building for your warehouse business.
Benefits of Using Steel for Your Warehouse Business
Steel is Durable
Steel is the strongest building material available, so your steel warehouse building will remain standing for years to come. It has survived hurricanes, tornadoes, earthquakes, and other weather events. A warehouse building kit from General Steel even comes with a 50-year warranty to help keep your business standing.
The durability of steel also means that rodents and insects cannot get in and cause structural damage to your warehouse building; molds and fungus also cannot grow on steel. It is also fire resistant, resulting in you having a lower insurance cost.
The durability of steel is not just about the building itself remaining safe over time; your inventory and equipment are also protected in a steel warehouse building. Your livelihood will have a better safeguard with a steel building.
Steel is Low Maintenance
One of the biggest benefits of using steel buildings is that they are remarkably low maintenance. You just need to keep the building clean, clean out your gutters annually, and occasionally touch up the paint, though the paint will look fresh and perfect for years longer than the paint on a wooden building. In fact, General Steel offers a 40-year warranty on the paint for your building. Steel buildings will not shift and loosen over time like a wooden building does, so it will remain in place for decades.
Steel is Affordable
As we mentioned earlier, steel buildings are significantly less expensive to buy and build than a building made of wood or other traditional materials. Steel is also a green building material that is 100 percent recyclable and does not require trees to be chopped down to build. They are also energy-efficient, so your warehouse business will save on heating and cooling costs and keep your inventory at the right temperature. Over time, the cost of building your steel warehouse will pay for itself.
Easy to Expand
If your warehouse business expands beyond your currently existing walls, you can easily expand the building with steel. Your addition can easily be attached to the end of the building, expanding you efficiently and affordably. It will also fit in with the existing structure, unlike a wooden building that sometimes looks awkward and does not fit in quite seamlessly.
Customizable
Steel is also easy to customize. You can design your steel warehouse building to meet the exact needs of your business with ease. Plus, you can have your walls set up as moveable partitions so that you can adjust room sizes when you need a little more space in a room.
A steel building also can offer up to 300 feet of column-free space, so you will not have load-bearing columns getting in the way of the layout of your business. You can also make the ceiling high enough to accommodate any special equipment your business needs. 
Final Thoughts
Steel buildings are the all-around best choice for constructing a building for your warehouse business. It is the affordable and sustainable choice that will stay standing for decades to come.