Home Decor
Pros and Cons of Installing Laminate Flooring
Laminate flooring became apparent to the residential flooring years ago. It is among the most attractive, lasting, easy-to-clean, and installed. Besides, it is the best alternative to solid hardwood flooring. With the ever-emerging technology, it advances with better imaging, deeper embossing, high-tech mechanisms, and many more innovations. But, with all the major categories, installation, longevity, cleaning, and more, it also possesses precise pros and cons.
Should You or Shouldn't You Install Laminate Flooring
Laminate flooring Markham is a great option for hallways, entryways, and dining areas. The exceptional visuals of laminate wood flooring make it the best suitable choice for family spaces, bedrooms, and a kitchen.
Laminate flooring appeared to be made of plastic due to its design and appearance were compromised in the beginning. But, ultimately, it doesn't contain plastic. Laminate today has the appearance of hardwood floors or stone, but it is more affordable. It is the best option if you are on a tight budget or want to save money by installing the flooring yourself.
Laminate is among the easiest to install and the most economical flooring options. Each laminate layer serves a purpose and is fused with intense heat and pressure. Although it is more engaging and functional, it doesn't have the same prestige or real estate value as stone and hardwood tile flooring.
Keep reading to learn the benefits and drawbacks of laminate flooring if you want to install hard floors in your home.
Pros
Easy Maintenance – The four laminate layers include wear, design, core, and the back layer. The wear layer is extremely strong and makes cleaning and maintenance easy. Regular sweeping keeps the floor free of abrasive grit.
Budget-Friendly – Laminate is easy to install. Even a professional laminate flooring company is not excessively expensive to hire. It is hard to compare laminate with hardwood in terms of pricing. It does not demand the demolition of trees. However, it is a budget-friendly flooring option.
Durable – Are laminate floors durable? Yes, laminate floors are! They can withstand high traffic areas for a longer time than hardwood. Add more, laminate floors can also resist sunlight for a longer period without fading. These qualities make laminate durable.
Damage Resistant – The top layer of laminate wood flooring is not durable but also resists scratch. It can withstand loud kids, high traffic, and pets' claws. In addition, it is also resistant to UV. However, the floor color also lasts for years.
Easy Installation – Laminate flooring is a sort of floating floor. It often uses an easy and simple lock-together system. However, the installation process is easy for even DIYers.
Aesthetically pleasing – The technological advancements in laminate flooring have made it difficult to differentiate natural wood and laminate. Many laminate floorboards come with unique embossing that closely matches the feel and look of real wood.
Eco-friendly – Natural resources can help reduce environmental impact. Laminate floors don't necessitate chopping down trees. This benefit is especially important since we want our surroundings to be green.
Wide Variety – Laminate comes in many styles and textures that can make the flooring look more natural. You can choose from a thin or wide plank of laminate wood flooring and stone and ceramic tile-inspired designs. There are also classic wood floor patterns such as herringbone parquet. There is a laminate version of various floor patterns.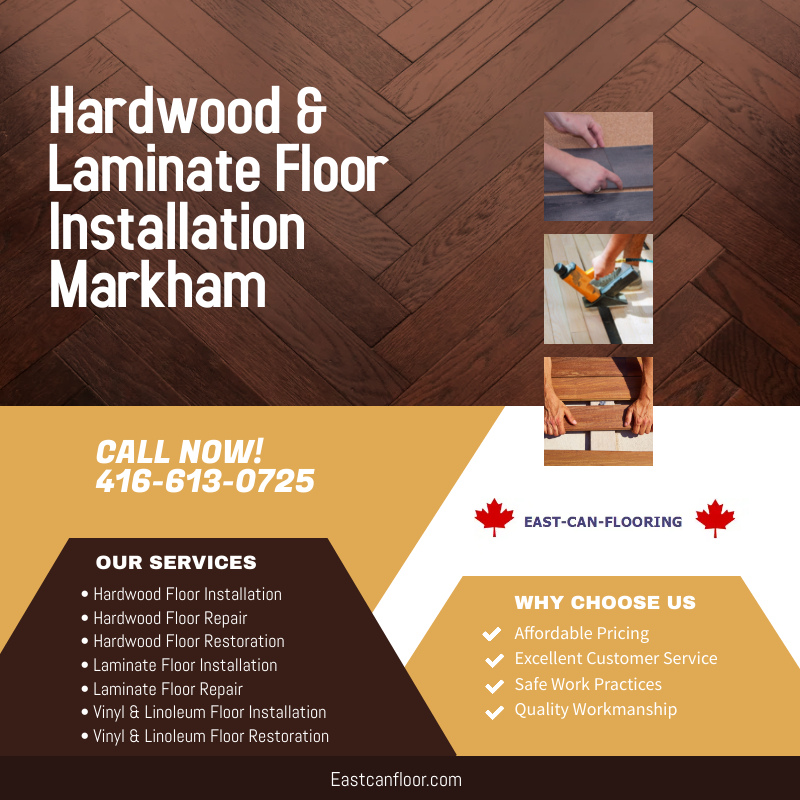 Cons
Does Not Resist Moisture – Laminate flooring is prone to dampness since it is formed from wood. However, it is not the ideal option for bathrooms. But, for the kitchen and laundry room it is a good idea; you will need to use moisture-controlling techniques. Very light water on the laminate floors is easy to clean, but saturation can jeopardize the flooring.
Cannot Refinish – You cannot resurface laminate flooring due to its wear layer and complex structure. If it is worn or damaged, you will have to replace the entire flooring.
Hard To Tread On -It appears natural but is synthetic. However, it can make a harsh sound and feels hard when treading on. Since the laminate wear layer is made of plastic, it is not recyclable in landfills.
Not Natural – Regardless of the great quality, laminate wood flooring falls short compared to the real thing. The repeating design of wood flooring makes it noisier. Laminate floors are just the same.
Easy To Fall – Although the most durable flooring option, it is slippery in certain settings. It can cause falls and accidents. However, you need to be extra cautious if you have kids.
In The Nutshell
Laminate floors are easy to install. In fact, with correct instructions, you can also choose the DIY approach. Laminate is not hard to cut, and you don't need glue for installation. Previously, laminate was available only with a wood effect. But now, the design and style of laminate floors have become more versatile. A wide variety of effects and patterns are being developed to offer homeowners a wide range of laminate flooring options. You can choose the most suitable option from various options available, including ceramic tiles, stone tiles, and a range of wood and bamboo species.
Additionally, the quality of a product can affect its durability. Some laminate floors are strong enough to last for more than 20 years in rooms with little activity. Other high traffic floors may need a replacement within 10 to 15 years. Laminate is an excellent and cost-effective replacement for real wood flooring. It is ultimately hard to recognize the difference between real wood and laminate.
Laminate flooring is a great choice if you are looking for a durable and economical floor that is easy to install and is available in myriad design options.