Home Decor
What Are The Best Eco-Friendly Kitchen Tile Designs?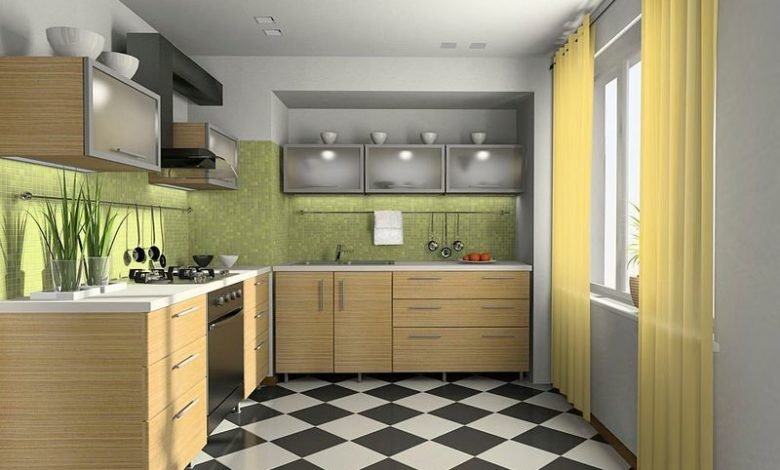 Design, materials, and accessories are the most prominent features to treat when creating or redoing highly used areas in your house. If you don't use the right materials, the chances of your house being happy and healthy will likely be very low. Choosing the best tiles for the kitchen and other spaces with high foot traffic is important in addition to affecting the resale value of your house and putting your family at risk of accidents.
Furnish Your Kitchen With The Best Eco-Friendly Tile Designs
An eco-friendly kitchen will reap benefits over making you feel proud of your choice. Longevity is a boon! Durable materials ensure durability conserving natural resources and kind of financial resources also. For example, wood floors can last for up to a hundred years. This approach is also kind to your financial situation.
The kitchen is one of the most used spaces in our house. It needs the right flooring tile options to be strong enough to resist daily foot traffic and still appear beautiful. However, determine the space while choosing the best kitchen tile design. Not all spaces in your house will experience the same foot traffic as your kitchen.
Think about the functionality.
You need to choose the flooring materials that can resist the kind of traffic your kitchen experience daily. Here's what you should think of as the best tiles for your kitchen.
Durability – Pay attention to everything that happens in your kitchen daily. Spills and splatters are common results of cooking. Family members and friends go in and out of your kitchen multiple times a day with glasses of liquid and dishes with snacks. In addition, your kitchen floor will experience high heels, workout shoes, and winter boots also over the years if people, you as well, don't take them off while entering. However, choosing the toughest flooring option for the kitchen area is crucial.
Water-Resistance – Water spills are likely to happen, particularly if you have kids or pets. However, it is crucial to choose a water-resistant flooring option that does not damage by liquid spillages. Clearing out spillages will not be a big deal with the right flooring options.
Scrubbable – As you live in and out of your kitchen, dirt build-up is likely to happen. However, scrubbable flooring will make it easy to clear out those messy spots.
Flexibility – Seasons and tastes keep changing! A few years after installing an all-white kitchen, you might want to have some darker options. However, choose flooring options that can blend with many designs. So, you don't need to replace everything every time you get a new idea.
The Best Kitchen Flooring Options
What are the right flooring options for a kitchen, given the wide range of requirements?
Engineered Hardwood – The longevity and finish of engineered hardwood make it a great choice for kitchen flooring. It has a unique quality that is hard to find in other flooring options. Its natural quality allows you to add different finishes and hues to match your style. Moreover, the hardwood underlayment provides the additional benefit of reducing noise, easing your step, and protecting your subfloor.
Tile – Tiles are waterproof, have moderate longevity, and are easy to clean. The only drawbacks tile flooring has are higher expense, heavier weight, slippery performance if wet, and inability to resist excess heat.
Ceramic Tiles – Many places demand more eco-friendly construction materials. Your local ceramic floor tiles Mississauga shop can help you with the best green options. Eco-friendly buildings are more cost- and energy-efficient. In addition, you can install them on floors and backsplashes.
Vinyl And Laminate – Vinyl and laminate both look great and are cost-effective. Unfortunately, they are not durable and easy to install.
YOU MIGHT ALSO LIKE:
Choose The Best Option For Your Kitchen
When deciding on the best flooring option for your kitchen, it is crucial to learn about the best choices available. Look at your lifestyle, figure out how many years more you will be staying in the house, and see if any life changes are likely to occur. Create a budget and work your way up without getting tempted to buy an option you can't afford.
Flooring is the base of your kitchen. Take it as a canvas for every element you will showcase in the space, like the cabinets and counters. Your careful decision will ensure a highly durable kitchen.
Filter the best tiles store near me based on the offers and options. Your nearby tile shop might likely have a wide range of flooring tile options, from engineered hardwood to beautiful white oak. Visit the store to seek out the best kitchen tile options you can use to design a unique kitchen layout.