Technology
Microsoft Office 365 Backup Best Practices For Data Protection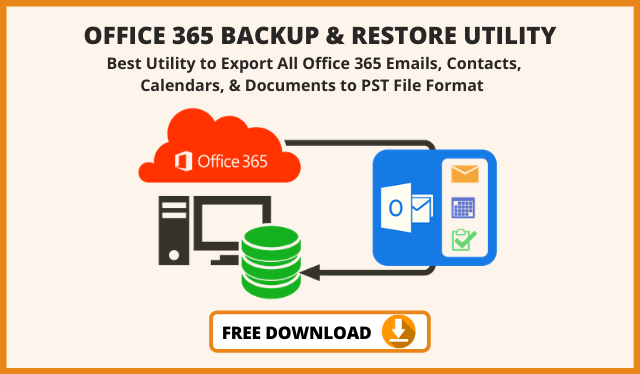 Why does one need Office 365 backup best practices? What's its significance?
Well, Microsoft Office 365 has become the predominant part of almost every industry. Over 1 million O365 users give you the proof that it's the best technology for experiencing a collaborative work environment.
Undoubtedly Office 365 has many exceptional features but it also lacks some security measures. Due to this, the cloud platform has become the new favorite target for many cybercriminals. Not to mention, most hackers aim for organizations' sensitive data.
So, to mitigate the negative consequences, many IT experts suggest following O365 backup best practices for safeguarding your crucial information.
Besides, having a holistic approach to saving your important will only act as an added benefit.
Start Thinking About Following Microsoft 365 Backup Best Practices: Know The Reasons for Protecting Your Data
As you know, any unpleasant incident in Office 365 could trigger a chain of consequences. Out of which data loss, downtime, and financial retaliation cause the most damage.
Just like other workloads, data residing in the cloud is also exposed to security threats. Hence, it's essential to ensure that it doesn't get permanently lost. And, a good data protection strategy involving Office 365 backup best practices can really save the day.
Besides, many organizations(according to their need) seek data protection for multiple reasons. Microsoft's shared responsibility model is one of them. 
But, most importantly, enterprises should know the cost of data loss(a crucial part of data protection strategy).
No organization can ignore this cost. Cause, it involves financial impact, security expenses, PR expenses, brand value loss, reputational damage, and customer turnover. These costs could break a business at the drop of a hat.
Hence, to keep this budget intact, it is always better to backup your files frequently.
Now, let's dig deeper into the topic. 
Microsoft 365 Backup Best Practices– Know The 5 Pillars
Protecting sensitive data should be the top priority of any organization. And, knowing the right supports to secure your data could really help you mitigate the data loss consequences. 
Hence let's discuss the pillars in detail.
#1- Educate
Educating your staff is the 1st pillar of Office 365 backup best practices.
Office 365 data is accessible to a large number of employees. And, it broadens the risk of losing data since they can access their data from anywhere and on any device.
Further, your employees are the security assets of your organization when it comes to MS Office 365 data protection.
So, conduct regular training programs and make them aware of the importance of data backup. Also, observe the suggested practices. And, ensure all the employees are on the same page and follow the guidelines to backup Office 365 data.
#2- Protect
The second and arguably most important pillar of O365 backup best practices is to protect your valuable data through backup. 
You must be aware of the fact that cyberattacks are increasing day by day. Further,  professional data are their main target. And, you need to seriously think about protecting the crucial information of your organization.
So, according to best practices for Office 365 backup, look for an automated software like Office 365 Backup Tool for saving your important files. Also, make sure it provides an incremental backup option since the Microsoft 365 data always changes. By this, you can prevent taking backup of already saved files.
#3- Secure
As per the shared responsibility model of Microsoft, it is partially responsible for client and endpoint protection.
So, make use of Microsoft 365 defender, multifactor authentication, etc like security precautions to secure your data.
On the other hand, for securing your data, you can take the next step and backup your entire data using trustworthy software.
Now, let's move towards the next pillar of Office 365 backup best practices.
#4- Determine The Data to be Protected
Thanks to the data monitoring feature of Office 365, you can easily verify the active users. Further, identify what data is necessary. Through this, it will be easy for you to take a backup of the essential files.
#5- Implement the 3-2-1 Strategy
It may sound unusual but it's one of the essential pillars of Microsoft 365 backup best practices. The strategy says you should have at least 3 copies of data in 2 different locations with 1 of them stored offline.
How? 
Let's take an instance. You have an important meeting for which you have prepared a presentation. So, to safe keep this data you can store the 1st copy of it on the server, 2nd on the NSA in your office, and 3rd copy on your local disk.
Putting It All Together
As a matter of fact, you can't entirely rely on Microsoft since it works on the shared responsibility model. And, you need to start thinking about securing your sensitive data.
However, don't worry, cause here, we've covered everything you need to know about Office 365 backup best practices. Just follow it and protect your data from any type of security threats.