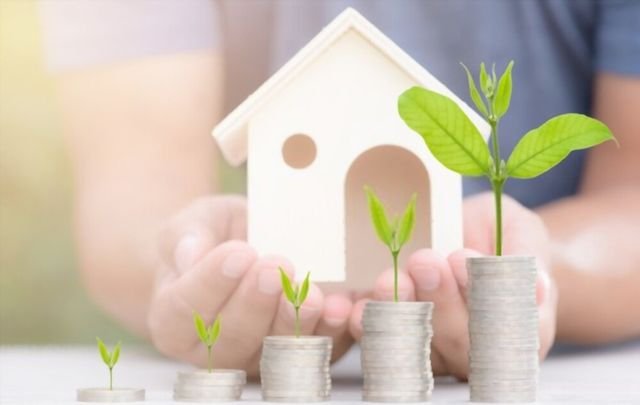 Maximize Your Home Equity by Increasing Your Home Value
Ever since you enter adulthood, you begin to feel the need for a place you can call home, your haven. A roof over your head that provides security to you and your family. The very home that you buy after much struggle keeps on giving more. Did you know that the market value that your house has, you can use it when you need to and then put it back? Well, now you do.
There is a market price for every property that exists. If you subtract any outstanding debts or remaining mortgage amount from it. The difference that you get is the home equity your home has at that particular time and you can use to fulfill your needs. Home equity value can be used through a home equity line of credit (HELOC) or home equity loan. Both allow you to tap into your home equity, use it and then pay it back with interest to the lender who gives it to you.
Why opt for a lender?
Your home is not exactly placed on the market to be sold and then use the equity by selling it. A lender agrees to loan you an amount equal to your home equity so that you may use it, with an interest of course. The amount is then paid back to the lender through monthly installments. Your home which is kept as collateral is set free to be used again.
1. Renovate Your Home Finishes
When you buy a home, it is almost never perfect and you are looking ways to make a great home interior. It comes with its own leaks or fittings that require a fix, a wall that requires a touch up and screws that need to be tightened. All of this is achievable but requires more money. The thought of more expenses is often stressful. When you have just made a down payment and see a long way down the mortgage payment schedule.
This problem becomes an opportunity when you have a look at it from a different perspective. The repairs you are making are adding to the value of your very home, you are building equity brick by brick till you finally hit the jackpot. The home rent you might get before renovations might be less but after taking care of the walls and the bulbs, the rent will be more and equity improved.
Think of it more as the love you pour into setting it, reaps back results in the most rewarding manner. You flower a plant and it grows, you maintain the garden and fix the crevices, the equity grows. In the long run, the home equity benefits you financially as well as in case of emergencies.
2. Change to Energy-Efficient Appliances
We are in that era where the climate is bad and the energy sources drying up. While every sphere of life is working towards an improved environment, real estate is also adding energy saving as a factor to improve the value of a property. The energy-efficient appliances are not going to just save your electric bills but also improve your home value.
The energy-efficient appliances can help increase the resale value of your property by 10 percent over a period of five years. This can make quite a difference to your bottom line. You have not just appliances but heating and cooling systems, solar panels or energy-efficient windows installed. Together each of these improvements is going to count and add to the value of your home.
3. Renovate Your Kitchen and Bathroom
Touch up the walls, fix the faucet or install a new bathtub; people love a good bath experience and if that is available within a home then why not. You might as well renovate or give it a five-star hotel look, the sky is the limit. You can use the current home equity that you have to further add more to your home equity. Use home equity, invest in the home and pay it back.
Your kitchen can be remodeled to have a minimalist style with a smart look that speaks about love and kindness just by the look of it. Or it can be luxurious with smart power-saving appliances and the choice is yours to make. A trusted second mortgage broker can guide you on how to invest to make out the most of your home equity. A broker is an expert who works with the borrower and connects them to a lender to get the loans approved of flexible type and adjustable routine.
Bonus Tip: Make Your Home a Curb Appeal
You must work smart to get the investors come flocking to have a look at your house and consider it as their dream house. In order to do this, look for the details. The paint of the gate or polish of the door, the neatness of the grass or cleaning off the weeds from the garden. Is the pavement clear of the ingrown crevice plants? These details add pleasure to the eyes and add value to your home.
Make For Improvements That Increases Your Home Value
It is not necessary to only improve what is already there. The home is yours; you can change the bulbs and fans. Also you can also add more furniture or a smart appliance for a rather wholesome experience. If there is a basement yet to be maintained, then give it a makeover.  Your attic is full of boxes, make sure to de-clutter it.  Also there are walls which is boring, add a dash of color to the pillars or the roof to stand out. Just do what you like to your home and help yourself add more market value to it.
Technology is a strategy…
Time and energy-saving gadgets attract many and helps save the environment one day at a time. Smart lock, smart camera and smart lightning features in your home can boost the home equity like no other factor.
Conclusion
Your home is your dream come true and when you work to add more to it, it rewards back. We urge that you look for any worn-out patches in your home, any wall that needs fixing or faucets that leak. Check if a better design can improve the kitchen and any furniture needs to be changed. Invest in energy-saving appliances to improve your curb appeal and increase your home value accordingly. Get in touch with a mortgage expert to take out second mortgage or home equity loans and begin working on your home equity.