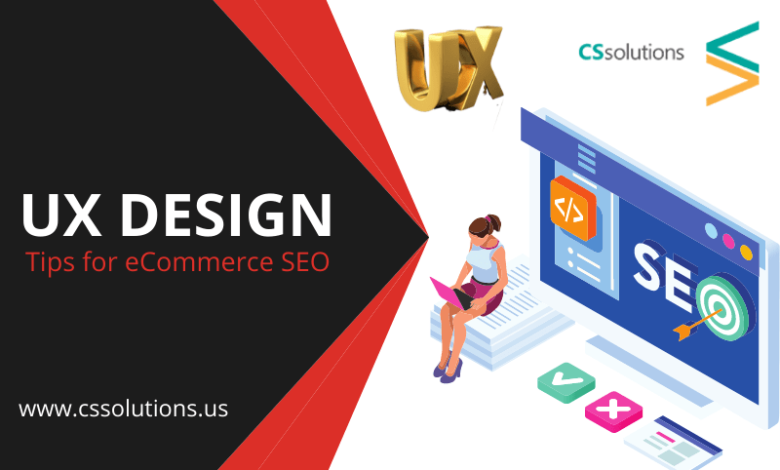 People expect easily accessible content display regardless of their device. It is one of the numerous elements of user experience that impact your SEO strategy. Moreover, you need to create an SEO-friendly design that seamlessly combines user experience and SEO to retain leads and converts them into sales.
What Role Does UX Design Plays in eCommerce SEO?
Search Engine Optimization helps improve search engine ranking and visibility. User experience (UX) allows visitors to study your proficiency, find answers to their queries faster, and enhance brand recognition. The best web design companies offering SEO services in Florida can help you with the right advice on structuring your e-commerce store for optimal UX and SEO performance.
What do user experience and SEO mean?
The user experience connotes how a person feels while interacting with a product. User research is the initial phase to consider when you create a design for your website. UX designers need to know the target audience, and what they want from the website or app they are creating. This understanding help UX designers create user personas.
Personas enable users to identify target users' goals, objectives, and constraints. This keen understanding helps them suggest the best design ideas, most advantageous to their users.
Additionally, people perform countless searches every year with the motive to find information about products or services. However, SEO is an essential component of digital marketing. Search, the key source of internet traffic, is accompanied by other channels. A higher position in the search engine results pages can significantly influence your bottom line.
Most importantly
Your website is the very first point of contact between your product and your target market. Your website will inform your visitors about your mission, honesty, and reliability. UX design helps you create an effective journey that narrates the visitor's stories, makes your business more relatable and helps you connect with customers. You can make users know your authenticity and trustworthiness by showcasing employees' photos and clients' reviews and testimonials. These pictures will also benefit your local SEO strategy.
At the same time, poor UX design harms SEO, and spammy SEO techniques cause a negative user experience. Promotional and self-serving content can make visitors feel disinterested and leave your website. However, it is key to consider search engine optimization while designing a user-friendly website.
Moreover, in the past few years, search results have evolved to offer visitors more precise information and specific answers and make them stay on the result page instead of redirecting them to other sites. Ones you learn your visitors' wants, you can use that intuition in your organic and paid marketing efforts, your website, and your social media assets.
UX design tips for the best performance
UX and SEO are the two inevitably linked parts of a website. They must be coordinated right from the beginning. Nevertheless, there are a few crucial steps to follow while designing a website.
Reduce the page loading time
The slower your page loading time is, the lesser will be the page views. Slower loading time can impact the page view by more than ten percent. Besides, slow page loading also impacts conversion rates and user experience. If your website takes longer than two seconds of loading time, nearly half of your visitors are likely to leave your page, negatively impacting the conversion rate.
Create a responsive website design
With the ever-growing number of mobile users, optimizing your website for various screen sizes, mobile devices particularly, is more important than ever. Create a website accessible in all screen sizes, both mobile and desktop. Use fonts as large as possible and easy-to-read texts. Besides, get rid of extra fields and make your Call To Action buttons and links easy to access. There are still various other things your web design company Miami Florida can help you with.
UX design can influence the users' impression
Your website is the focal point of contact between you and the target market. Additionally, your site is a sign of your credibility and trustworthiness to visitors. You must, however, seize your UX design to build trust and increase awareness among the visitors.
Opt for a simple website layout
The layout of a website refers to the design and architecture of website pages. Effective website design is crucial for SEO. It helps Google identify your website easily, analyze the pages, and link juice flow freely between high- and low-authority pages. People often use the navigation menu to reach the right page. However, the design of each website page impacts your visitors. You should simplify your website navigation with more informative menu labels and eye-catching CTAs, and limit the pages to minimal clicks away from the homepage.
UX designers help enhance productivity.
Hiring a web design company is necessary to streamline business processes, enhance profiles, and redesign employee software to make things easier and more efficient. The smoother the workflow, the higher will be the employee productivity. However, smooth workflow leads to better motivation and better company functioning.
Summing up
Although it appears difficult to incorporate SEO and UX design, it is crucial for enhancing ranking and building a strong brand. Google search engine algorithms embrace user engagement data directly affecting your SEO ranking. However, user experience and website design should be the cornerstone of your SEO campaign. And learning how users view your website is the initial stage of UX design. Take page speed, menu design, and mobile-friendliness into account while designing your website. An integrated, customer-focused view of your online presence will help you maintain users' satisfaction, build a robust relationship, and convince Google that you offer valuable online services.