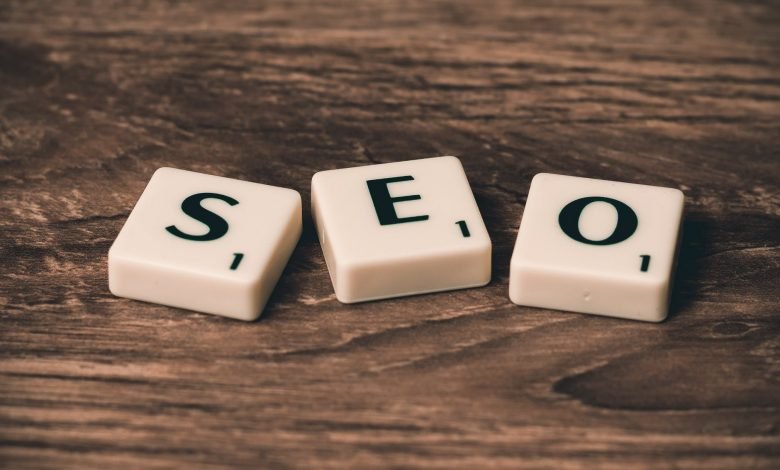 Business owners are becoming more conscious of the internet's importance and are using search engine optimization (SEO) to increase revenue. Climbing to the top of Google's search engine should be a goal for almost any business owner, as it can boost revenue dramatically.
Have you ever been irritated by the fact that your competitors' search results appear higher than yours? Have you ever considered how your business could attract more customers? If that's the case, keep reading because this article will tell you why small businesses need SEO and how small businesses may improve their Google rankings with SEO.
Reasons why SEO for small businesses is important!
Consumers seek businesses like yours online every day, regardless of what industry you are in or how big your company is. One of the most effective ways to reach these potential customers is through search engines. Let us explore more reasons to adopt SEO for your business:
Increased Website Traffic
Organic traffic refers to visits to a website from a search engine that were not purchased through advertising. It's a huge aspect of most companies' website performance and a crucial part of the buyer funnel, ultimately persuading consumers to convert or engage.
The practice of increasing organic traffic through search engines is known as SEO. This is the art and science of optimizing your web pages for popular search terms in search engines. People are more likely to click on your pages if they rank higher in organic search. Your website's organic traffic will improve as a result of this. The different ways to increase organic traffic are keyword research, optimized title, content, links, user experience, etc.
Building trust and credibility
Any experienced SEO goal is to lay a solid basis for a beautiful website with a simple, effective user experience that is easily discoverable in search, thanks to brand trust, reputation, and digital properties. SEO is the fastest way to establish credibility and trust in various ways, including using targeted keywords, adding links, and creating exceptional shareable content, all of which require time. People will visit your website for further information because of this trust and reliability. You must consider several aspects while attempting to establish credibility online. The following are crucial factors to consider: Produce valuable and high-quality articles regularly.
Understanding the voice of the consumer
Customer research is the first step in establishing an SEO strategy by addressing your clients' needs and aligning your company's products and services with qualified leads. Because it necessitates a significant amount of upfront time and ongoing testing, customer research is frequently the most time-consuming and resource-intensive stage of digital marketing. Among the many advantages of conducting customer research for your SEO strategy is the opportunity to learn vital information, such as:
The main reason for using the search engine at the time.

What keywords do they use to discover solutions to their problems?

What they say, what things they buy, and how they engage with their friends are all examples of how they communicate.

kinds of stuff do they consume, and where do they consume it?

Do they hope to achieve as a result of their experience?

.
Better User experience
User experience (UX) features have been incorporated into SEO best practices. How user-friendly is your website? Do you have high-quality material that encourages visitors to stay and participate? Is your website safe, speedy, and user-friendly on mobile devices?
Consider how SEO and UX can work together: Search engine optimization (SEO) focuses on search engines, whereas user experience (UX) focuses on your website's visitors. Both have the same purpose in mind: to provide the best user experience possible. The goal is to provide people with the information they need in fewer clicks, more quickly and conveniently. A positive user experience is included in quality SEO and works for a brand's advantage.
Impacts the Buying Cycle
The appropriate keyword selection is the foundation of any SEO effort. However, keyword research entails more than merely locating words with the highest Google search volume related to your website. Your keyword research should consider your unique customer's buying cycle or the steps they take to decide what to buy and where to acquire it from. This varies greatly depending on the products and services you sell, whether you're selling to consumers or businesses, and other considerations. For a meaningful connection to be created, brands must be visible in the locations where consumers need them. Local SEO improves that visibility and allows potential customers to find the answers they need, and the businesses provide them.
Understands The Environment Of The Web
It can be difficult to remain on top of developments as they occur in the World Wide Web's ever-changing environment. However, staying on top of SEO necessitates being aware of important changes in the search landscape. Knowing the online environment, including the strategies utilized by other local, comparable firms and competitors, is always advantageous to those brands.
SEO is a Long-Term but Cost-Effective Strategy
SEO is quite affordable from a larger perspective, and the reward will certainly be significant in terms of a brand's bottom line benefit. This isn't a marketing expense; it's a financial investment.
Excellent SEO execution will stand the test of time. SEO can have a notable impact within the first year of implementation, and many of those efforts will have a long-term impact. And, as with most things in life, the more attention it receives, the better. And the more SEO time, effort, and money a website devotes to it, the better and longer it will remain a viable competitor in its market.
Brings New Opportunities
Instead of simply being noticed, high-quality SEO will always find a way to identify and use new opportunities for brands to shine. Offering high-quality SEO to brands necessitates an SEO team to become fully immersed in all elements of the company. The only way to genuinely sell a brand with the passion and understanding that its stakeholders have for it is to be a stakeholder.
The more well-known a brand is, the more opportunities will arise to assist it in expanding. The same may be true about search engine optimization. SEO opportunities nowadays range from helping with sales, product, and customer service objectives to offering content, digital, and social opportunities.
Quantifiable
SEO may be measured. While SEO doesn't have the same easy-to-calculate ROI as paid search, you can measure practically anything with good tracking and analytics. The main issue is attempting to connect the dots on the back end because there is no definite method to comprehend the relationship between all events. Still, it's important to understand how specific acts are expected to affect performance and growth, which they hopefully do. Any competent SEO would strive for those gains, so connecting the dots shouldn't be difficult. Brands also want to know and comprehend where they were, where they are, and where they are going in terms of digital performance, especially if they have engaged someone or a company to do it for them.
Always Evolving
You may have finally found the ideal SEO strategy. Great. On the other hand, SEO is constantly evolving, and savvy content marketers must stay on top. Assume you're unaware that Google has recently begun indexing podcasts, that highlighted snippets are now prioritized, or that it implemented a "site diversity change" that limits the number of page-one organic rankings for the same website this summer. In that situation, you may see a drop in your ranks. SEO roles and techniques evolve, new opportunities emerge through various entry points such as voice, applications, wearables, and the Internet of Things (IoT). So there will always be new organic search chances.
SEO Tips To Follow For Small Businesses
It is clear from the above reasons that SEO is necessary for every business today, whether small or big scale. So here are some tips to small businesses should consider:
Structure your website according to the best SEO practices to avoid losing significant search traffic. Your website structure should be solid and easy for search engine crawlers to index.

Your business website should be priority for relevant keywords to rank higher in search results. The more visible it will be to customers, the more will be the chances to get conversions.

Make the primary landing pages optimized for the keywords. In simple words, optimize the titles, meta descriptions, and content for each page.

Stay consistent with your new content published on the website. Make a content schedule beforehand to climb up with good content marketing.

You must gain backlinks by connecting to a previous blog article or giving links to specific products or services.

To maximize the power of search, you must focus on your Goggle My Business page. Try to leverage the advantage of each element of the GMB page, be it images, videos, Q&A, reviews, or posts you publish.
Taking care of just SEO basics is frequently enough to put a small firm ahead of the competition. SEO isn't all that difficult. Hope you enjoyed reading our article on whether SEO is good for small businesses.
For more informative posts about everything from technology, business, finance, and be sure to check out more blog posts at DigiBizner.com.