Technology
Move Google Drive Folder to another Google Drive – Effectively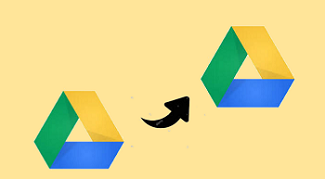 This article summarizes the best methods on how to move Google Drive folder to another Google Drive platform. Besides this, it also briefs about the best-suited platform as per your preferences. Both manual and automated SysTools Google Drive data migration software to migrate data between two Google Drives is presented.
Google Drive abbreviated as G Drive is a storage service provided by Google. All Gmail users are provided with a Google Drive online file storage service that renders a free storage space of 15 GB. G Drive or Google Drive can recklessly store, create, edit, and share the files in the cloud. The provided free storage space is further bifurcated into 3 divisions: Gmail, Google Photos, and Google Drive.
In this unprecedented COVID phase, users are moving more and more on cloud platforms because of its versatile functionalities. This is what makes it the most valuable, trustworthy, and secure cloud solution. We are mentioning a few of the features offered in the adjacent section.
Best Traits of Google Drive Platform
Easy user experience and interface.
MS Office compatible applications.
Accessible from all around the globe without any difficulty.
Easy and secure file sharing by creating customized links.
Store files of all shapes and sizes including PDFs, PPTs, Videos, etc.
Secure Socket Layers Protection.
Now, the situation arises when users have to move data from one Google Drive account to another. There could be several reasons for this exportation. The major reason among these is that "Google Drive Storage Full." Other reasons might include that the account is not working properly or you are planning to move some data from a personal account to a professional account.
After considering these issues, and getting endless user queries to move Google Drive folder to another Google Drive, we are here, providing you the best solution for the same.
Instant Solution: Try SysTools Google Drive Migration Tool to completely migrate all the G Drive data. This includes the files, folders in the exact same hierarchy, and user permissions.
Solutions for Google Drive Data Migration
There are multiple solutions including native and professional approaches. So, you can select the one as per your suitability. In the next section, we will first discuss the manual approaches.
#1. Directly Move Data from One Account to Another
This is the simplest way to move Google Drive data to another account. Although, it is advised to keep the shortcomings offered in mind.
Open Gmail and go to Google Drive >> Select desired files >> Right-click on it.
In the new wizard, enter the details of the other Gmail account and apply the advanced settings.
Please keep in mind to set the access permissions as "To Owner" and press the Send button.
This way, all your files will be transferred to another Google Drive account. Also, this method is a bit risky as there is no guarantee of secure exportation. Plus, the folder hierarchy is also not guaranteed.
#2. Download & Upload the Files
Open Gmail and go to Google Drive >> Select desired files >> Copy the files and move them into a new folder
Right-click on the folder and click on Download >> your file will be compressed.
After downloading the files, extraction can be done easily.
At last, click on the "+" icon to upload the files and move Google Drive folder to another Google Drive account.
Demerits of the Manual Method
Human behavior attracts us to use the free solution but it comes with a set of disadvantages that cannot be neglected. This includes that every step has to be performed individually. As a result, this will be tiresome and time-consuming. Apart from this, if you are not technically well equipped, then it will be difficult for you to execute the steps.
But, you need to worry about this. We have an alternative solution for you that overcomes every shortcoming offered by the methods provided in the above section.
Google Drive Data Migration – Professional Solution
An advanced and quick way to Google Drive data to another account. It is a robust solution that provides the features like delta and concurrent migration. Apart from this, it preserves the folder structure intact after the exportation process. Filtering options help you to move the selective Google Drive data only. Other than this, the GUI of the software is self-explanatory and doesn't require any technical assistance. A free trial version has been set up to get a better understanding of the application without investing a single penny.
In Conclusion
Various situations compel us to move Google Drive folder to another Google Drive account. As a result, we have provided all the possible methods that can be used to move Google Drive data to another account. Make your choice wisely as the data is always important.