Business
How to Start a Dog Grooming Salon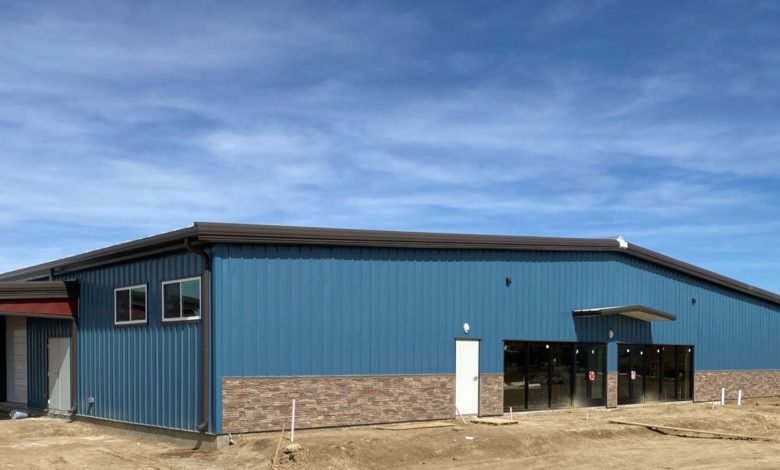 A dog grooming salon can be a profitable business for someone looking into starting an animal business. This is because people love their pets and spend millions on them and their care. In 2020, people in the United States spent approximately $103.6 billion on their pets, and $8.1 billion of it was on services like grooming. Since people spend so much money on their pets, opening a dog grooming salon is quite lucrative. In this article, we will go over everything you need to know to start a dog grooming salon.
Create a Business Plan
Before you start your dog grooming salon, you need to put together a business plan. A business plan gives you a clear layout for what you may need for your business and setting milestones for it, and you will need a business plan in order to receive any business loans. This is where you can map out some of the most important aspects of your business.
What are the startup costs of opening a dog grooming salon?
The startup costs will vary depending on how you decide to structure your business. You will have the costs of the structure, which depend on how you choose to model this.
It is common for dog groomers to operate out of their homes, which does eliminate the need to find a space for the business. Some dog groomers work mobile, so they can just drive from client to client and take care of the dog in the vehicle.
You can find a space for your business in town, or you can have a structure built for your dog grooming business. If you are having a building custom-built, a steel building is the perfect solution for your dog grooming business. They can be customized, are low maintenance, and are easy to keep clean.
The tools you will need include shears, clippers, brushes, scissors, nail clippers, ear cleaning products, shampoo, conditions, dryers, sprays, and smocks. These can cost about $1,000. You will also need tubs, grooming tables, dryers, and kennels. These can also cost about $1,000.
If you decide to add any specialty services to your grooming business, those will also increase your costs. Those services include:
Facials

Deep conditioning

Teeth brushing

De-matting or de-shedding

Special shampoos or skin therapy

Flea treatments
Marketing and advertising costs can be up to $1,000 too, but they are necessary to open your dog salon.
What are the ongoing costs of a pet grooming business?
Dog grooming businesses do not have many ongoing costs. You may have rent and utilities, plus gas if you travel. You will need to purchase shampoo, conditioner, and other grooming supplies you use, but those most likely will cost about $100 a month, depending on how busy you are. Cleaning supplies and advertising are likely only going to cost up to $100 a month. That is pretty much it; dog grooming salons do not have many ongoing costs, which helps make them a lucrative business.
How profitable is a dog grooming business?
A dog grooming business has the potential to be highly profitable, with some earning up to $100,000 a year. This, of course, depends on how busy your business is. Since the ongoing costs of a dog grooming salon are fairly low, there will be a lot more of the revenue you bring in going into your pocket as profit.
How you charge customers also factors into how profitable your business will be. It typically costs between $40 and $75 to groom a dog, depending on the services included and the size of the dog.
How to make a dog grooming salon more profitable
There are a few things that you can do to make your business more profitable. Typically, a dog groomer bathes the dog, cleans their ears, and clips their nails as a standard service. You can also allow customers to just have you trim the dog's nails or clean their ears as a cheaper service than the entire grooming experience. Other services you could offer as add-ons to the grooming, like brushing their teeth, de-matting the fur, using a flea shampoo, doggy facials, nail painting, and hairstyling. You can also include an add-on for adding a bandana or bow to the dog after you are finished grooming them.
If you need, or simply want, to boost your profits further, you can begin offering merchandise for sale. This can include brushes for dogs with various hair lengths, shampoos, collars, leashes, apparel for the dogs, toys, beds, treats, and more. People love their dogs and will spend thousands of dollars to spoil them, so giving them the opportunity to do so when they pick them up from grooming is a great idea. Try to carry some unique products that they cannot find anywhere else to help encourage customers to buy products from you.
How to name your dog grooming salon
While choosing the name of your business sounds like fun, it can be difficult. There is more to naming a business than just picking a name you like. When you choose the name of your business, there are some things to keep in mind.
You want the name of your dog grooming salon to be unique but memorable and that a web domain name for it does not already exist. Once you confirm the name for your business is available as a domain name, check social media to ensure it is not taken there too. Social media marketing is crucial to getting your business going, so you want to make sure you can use your business name there. You also want to verify that your business name is not registered to any other business by checking the business records for your state and the trademark records, both state and federal.
After you have verified that your business name is available, register it with the Small Business Administration (SBA). Look into putting a trademark or patent on your grooming business name too. Get your domain name and social media channels named quickly too.
Make Your Business a Legal Entity
Now that you have a good idea about how your business will be structured and you have selected your name, it is time to do your business into a legal entity. The most common business entity types are sole proprietorship, partnership, limited liability company (LLC), and corporation. You will need to select the one that works the best for you. We recommend making your business an LLC at least; that way, it is not you personally who will be held responsible if you do not make debt payments or get sued. A sole proprietorship means that the owner is going to be liable for anything on a personal level.
Register with the IRS
Now that your business is a legal entity, it is time to register your business for both state and federal taxes.
You should also look into getting an Employer Identification Number (EIN) from the IRS. If you have employees, you will be required to have one. It also acts as a credit score for your business, which you can use to apply for business loans, lines of credit, and credit cards.
Licensing and Permits
Businesses usually need some sort of license to operate, and you might need certain permits for your dog grooming business, too, depending on your state and local business laws. The SBA has all of the information you need about the licenses and permits your grooming business needs in your state.
Obtain Business Insurance
Businesses are required to have insurance in order to operate; it will protect your business if you have a loss. There are many types of business insurance out there, so it is important to look into the insurance companies in your area and choose one with a good policy.
You will definitely need general liability insurance for your dog grooming salon. If you have employees, you will also need to have Workers' Compensation Coverage; it is legally required by many states.
Open a bank account for the business
Keeping your personal and business finances separate not only makes bookkeeping easier but also helps protect your personal property. If you only use your personal accounts, then those assets, like your car and home, can be at risk if your business is sued or you miss a debt payment. Plus, having those business accounts allows you to build up your business credit.
Get a business credit card
Now that you have a bank account for your dog grooming salon, you should apply for a credit card under your business name so that you can start building business credit and so that you are covered when expenses come up that you do not have the cash to handle right away.
Find business management software
Do not waste time and energy trying to keep track of everything on paper. Invest in business management software before you open your doors. It will help you track everything from your appointments to your payroll system. You can use business management software to automate a lot of your processes, too, like appointment reminder emails, appointment setting, managing a rewards program, and more. The software will truly make your life easier and save you time.
Find your brand
It is now time to determine what your brand is, the face you will show to the public. By having a strong brand with good values, you will be able to stand out among the crowd. People care these days more about the brand and its values as a company than they do about the services, so take time to assess your values and which ones you want the public to face. Include your values on your website and social media profiles.
Build your website
A website is 100 percent necessary for your business to grow and thrive. Once your brand and logo are determined, get to work on your website. If you do not have web design experience, find an expert to help you. You can also use website building software to help guide you through the process.
It is absolutely vital to keep in mind that your social media pages are not a good replacement for your website.
Invest in digital marketing
Once you have your brand voice, you can begin marketing your business. Digital marketing and social media marketing are the two most important parts of marketing these days. You will need to invest in search engine optimization (SEO) to help get your business found online. Claim your Google Business Profile quickly, it can help potential customers find you more easily, and it gives people a place to leave reviews. Make sure you keep it up to date.
You can also use traditional marketing tactics, like giving out business cards to local businesses, taking out ads in your local paper or on the radio, or even TV ads. The traditional methods still work, but you cannot rely on them alone for your marketing needs.
Get customers to leave reviews
After a customer visits, send them an email thanking them for using your grooming services and ask them to leave a review. One of the best ways to do that is to offer them some incentive to leave the review, like $5 off their next grooming, a free bag of treats with their next visit, or something along those lines. People are more likely to leave reviews if they are getting something out of it.
Final Thoughts
Dog grooming can be a profitable business endeavor for any animal-loving budding entrepreneur. We hope this has helped spark some ideas for you in planning out how to open your grooming business. While it does take work to get your business off the ground, there are low recurring costs once it is running, making it a profitable business opportunity. People love their dogs, so if you give them a business to let them get pampered, pet parents in your area will love your services.