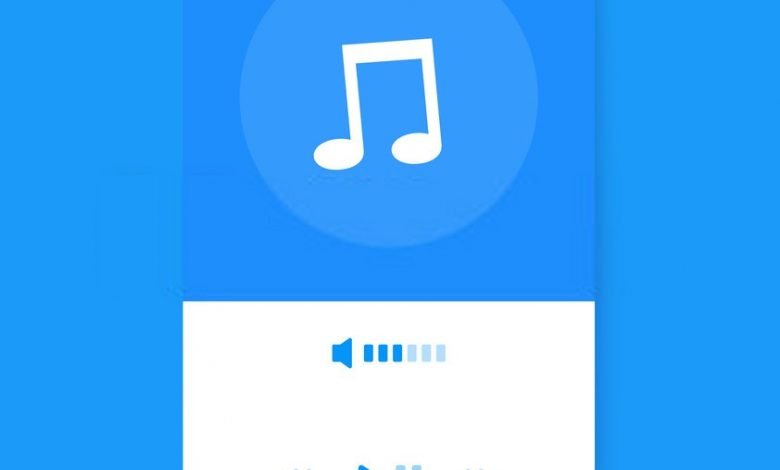 As per a Statista study, the number of users in the music streaming segment is projected to rise to 87.2 million users by 2025. Thanks to robust internet connectivity and modern smartphones. Downloading songs on limited storage devices is now a thing of the past. Music apps like Spotify are gaining more popularity with every passing day. Hence, investing in music streaming app development totally makes sense. In this article, we shall discuss all the important aspects that you need to take into account to create a music streaming app. Keep reading! 
The popularity of on-demand music streaming
Research suggests that the revenue in the music streaming industry was projected to reach US$570 million in 2021. It was expected to have an annual growth rate (CAGR 2021-2025) of 11.14%, resulting in a predicted market volume of US$870m by 2025. If we talk about the music streaming giant Spotify, it had 381 million monthly active users as per the third quarter of 2021. There was an increase of over 60 million in just one year. 
Important aspects to consider before music application development
Have you been planning to build a audio streaming platform of your own? That's awesome! In this section, we are going to cover some of the most important aspects that you need to take care of before starting the development process. Stay with us and read on! 
The first step towards building your own music streaming app is to obtain a license and the Public Performance Rights for featuring any music content on your platform. If you fail to do so, you might be charged for copyright infringements. 
Choosing the right kind of data storage is also essential before you start developing your music streaming application. You can either choose a cloud service like AWS or you can opt to create a data storage-based application on a self-hosted server. 
Multi-device and multi-device compatibility
Make sure that the music app you build is compatible with different kinds of devices such as laptops, tablets, and smartphones. Also, you can target both iOS and Android users to expand your app reach. 
How to create your own music app – Important features to include
As we said earlier, music app development is a process that involves multiple important factors. One such factor is to wisely figure out what all features you would be including in your music app. Here we shall discuss some top functions that you can include in your music application. Let's have a look at them one by one. 
A good music app always makes it easy for users to navigate and enhance their experience. It allows app users to discover their preferred music instantly. An efficient content management system can organize different kinds of content categories efficiently. 
Personalizing the listening experience of your app users is one important function that you need to take care of while developing your application. With customization, apps make music recommendations based on historic preferences. This tends to boost customer satisfaction. 
Your music application should be user-friendly. It should be flexible and should allow users to shuffle and tune the songs as per their preferences. They should be able to create a playlist of their own. 
Your music app should allow the users to engage with your platform even when they are offline. You can provide them with the option of song download while they are online so that they can enjoy their favorite music when the internet connectivity is not so strong. 
One more function that can boost the popularity of your app is in-app texting. It enables users to exchange texts and personal notes among themselves. 
Your app should be able to categorize songs on the basis of the mood they tend to evolve such as happy, romantic, and others. 
Your app should have multi-language music options and consist of several genres such as pop, jazz, and several others. 
A pre-save option is also a great app functionality that you can include in your application. For instance, there are certain albums that are announced but yet to be released. Your app should have the option to save and download it automatically once the album is out. 
Lock screen functionality
Develop a music streaming app for your users that allows them to operate and control the music content even from their lock screen. The better the usability of the app, the more is the popularity. 
Monetization models for on-demand music streaming apps
When it comes to music streaming apps, there are different types of revenue models that you can leverage. In this section, we shall discuss some of them. Let's have a quick look: 
With this, your app subscribers will get access to a pool of content for a given fixed price. You app's pricing model should depict the benefits that your users will derive. 
In this model, you do not charge any fees from your customers. Instead, you generate revenue via ads. Users are needed to watch advertisements while engaging with your platform. 
These are short ads that you display before, during, or after any song. You can either opt for in-content advertising or display advertising to build your revenue. 
In this kind of revenue model, you can first offer free music and later charge a premium service price for exclusive music content. This is a good model to build initial relations with your app users. 
Discount coupons are one of the best ways to attract the attention of your app users. You can design different discount plans for different kinds of demographics like students, families, and others. 
Promoting different artists on your app is also one popular way to generate revenue for your business. You can run different promotional ads for some upcoming music content on your platform. 
Conclusion
We hope our article helped you understand all the important nuances concernin hug the j of a music streaming app. So, wait no more! Act towards launching your music streaming app today. Our best wishes to you!