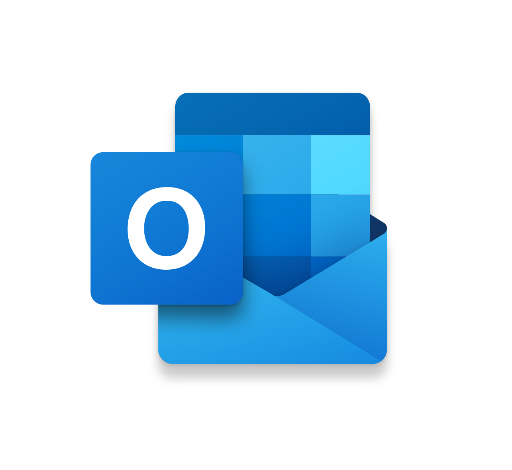 Summary: Are you receiving Outlook data file size limit exceeded. Are you fed up of this issue? Finding an instant solution to break down a large PST file into smaller parts. Really need to organize the mailbox data. Then, stop worrying, we got you covered. In this informative write up we will give all the relevant solutions to resolve the issue.
Microsft Outlook offers its customers a certain size limit with the privileges like Outlook 2002 and other versions give 2 GB, Outlook 2007 gives 20 GB and Outlook 2019 gives 50 GB. But to match today's space is something that is not enough for the users.
When your Outlook data file exceeds its size limit and you constantly receive error message. Those who are using Outlook for a very long time are very well aware of this error message. And due to this users can easily lose their essential data. Moreover, it also leads to data corruption issues in the MS Outlook application.
To conquer this issue we will try to break down a large PST file into smaller parts. In order to make the task simple users search for the best and instant solution that will perform the task in an efficient manner.
Well, to resolve this issue we have come up with different manual and automated solutions that can split the Outlook data files.
Reasons for Exceeding Limit of Outlook Data File 
If there are a huge number of large Outlook data files

When there are a large number of attachments 

There are duplicate items in the Outlook mailbox

If the user is using an old version of the Microsoft Outlook application
In the above section, we have described all the reasons that affect Outlook users the most. Many times the users are unaware of the reasons. 
And because of this, the performance of Outlook degrades and it affects the daily working of the users. Now, to correct this issue users are searching for solutions to increase the mailbox data.
But, the burning question is how to exceed the mailbox data limit.  In the upcoming section, we will walk you toward the Sure shot solutions. So, be with us for some time to learn the working and advanced features of the software.
Various Ways to Break Down a Large PST File
Outlook Archive Option
Open the Outlook application

Click on File Tab >>  Archive option

From the Archive Window, choose Archive this folder and all subfolder option

Choose the folders that you want to archive >> Browse option to save the archive PST files

Finally, click on the OK radio button.
Using Import and Export Wizard
Before doing anything, start the Outlook application on your PC. Click on the File button

Following this, go to Import and Export.

Under Import and Export Wizard multiple options are given. Choose Export to a file

Then, click on the Next button >>

.pst

>> Next

Under Export Personal Folder select the folder to export. Tick the

include subfolder

check box. Click on the Next button

Tap on the Browse button >> Finish
Despite the fact that the above-mentioned ways are free to use, they contain a very high chance of risk for data loss. Furthermore, the user must be technically strong. If he/she does not have technical strong. Then, there are chances of mistakes.
Consequently, to avoid all such issues we must recommend that you must use an alternative solution that is completely safe and secure, and simple to handle.
In the section next segment, we will discuss the automated technique to divide large PST files.
 Automated Technique to Break Down A Large PST File
 As Outlook is incapable of providing any direct option to shrink the size of the Outlook PST file. Therefore, users can use the PST Splitter Tool to divide the PST data file. This advanced utility doesn't require any email application to be installed in the system. It shrinks the PST file without Outlook in a very safe and secure manner. Users can use this method as it is very easy and simple to use because of its interface.
This unbeatable tool supports both ANSI and UNICODE PST format files which are fully compatible with all versions of Windows
Working Steps of the Wizard
Step by step working of the advanced utility is explained in the below section:
Download and launch the software. Click Add File and select the Outlook data file system and then hit Open 
Subsequently, click on the Browse and choose the location to save the files
Click Options, the software offers you multiple options of splitting the files using various filters. From there choose Split by Size. You can also provide the desired size
Click on Next the tool will initiate the process.
Enticing Benefits Magnificent Software
There are multiple features of this advanced tool in the next section we are providing some of them. 
The software allows splitting corrupted PST files because of its oversized limit.

This took can break down large PST files into multiple files by size 1 MB to I Tb as the user's requirements.

It is capable enough to work with Outlook data files of the versions of MS Outlook (2019, 2016,2013, 2010, 2007, etc.,)

The tool can be easily installed on all versions of Windows OS (10, 8.1,8,7 and all below versions)

And one of the great features is that it is not necessary to install MS Outlook to divide Outlook PST files.
Moving Toward the End!
In this technical write-up, we have explained each and every doubt of the users by providing each and every detail to break down a large PST file. Also, different traditional methods and advanced solutions to increase the mailbox size limit. But, it is totally up to the users either to use professional or manual solutions. But we will suggest you use the advanced method because of its extraordinary work and features. It will manage your mailbox data in a proper manner. Moreover, it maintains the folder hierarchy and data integrity.
Also Read: Know How to Convert Outlook Express Emails to PDF with Attachments?