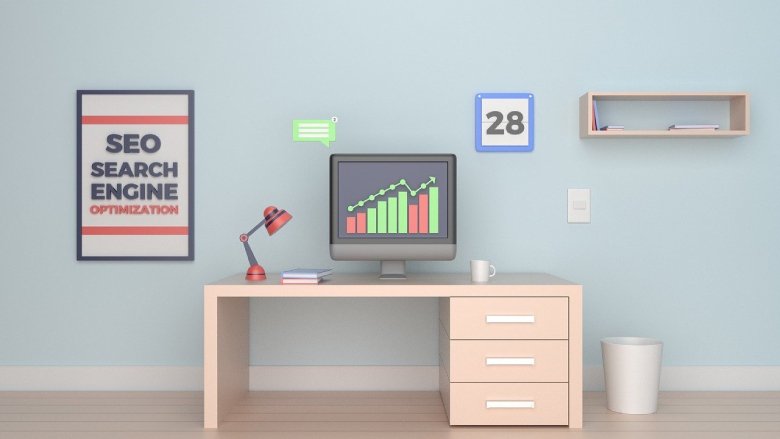 The full form of SEO is search engine optimization. It is a process that helps bring a site to the top in search engines such as Yahoo, Google, Bing, etc. SEO helps to boost the reach of a particular site. You have to take specific measures to ensure that more and more people engage with your content. When you promote your website, you are not just dealing with small companies and big brands, websites, search engines, publishers, etc.
Here, you will find pointers and tips on how SEO Sydney can improve your business, whether it is a big one or a small one.
Few things to keep in mind while working on the SEO of your website
Write down what problems you will address
You should know who your target audience is and how you are going to reach them and help them. E.g., if your company is selling products, you should know when and why people need your products. And how you have helped them to resolve their problem.
Check if there are any technical issues regarding SEO on your website
The website may look fine on the contrary. Still, it may contain several issues such as duplicate content, improper links, speed, wrong information, plagiarism, etc., affecting your ranking and traffic.
Learn to optimize your pages properly
On-page optimization includes various steps such as adding authentic content, keywords, images, internal links, videos, etc., appropriately; make sure to add targeted words to your content as many times as possible, and proper title and subheadings.
Keep your Google business profile updated
Keeping your business profile updated on google may seem a simple process, but it hugely impacts your business. It contains all the information a customer needs to reach out to you. Provide as much information as you can about your page in images, address, e-mail, contact details, etc. Add questions and answers and reviews section at the bottom of your page. If you are a small business owner, staying on top by adding engaging questions to your profile is essential.
Find out how the competition is in the market and accordingly compete with your competitors
Online completion in the market is different from offline; analyze how the websites that show up in the top 10 positions of the Google search engine work.
While analyzing, keep these points in mind:
Keywords they are targeting.

The structure of their page.

Check the opponent's feedback and find the area of weaknesses that you can fulfill.

Through Google's page speed insights, check the speed of your page and opponents' pages.
Get links to local websites from your area
Get links from your local area. This will help improve the ranking of your local website, which means more sales and customers. In addition, link attractions are the best publicity angle.
Focus on getting more reviews
Before making a purchase, a consumer's first thing is to check the product's reviews. Next, encourage your customers to leave reviews and feedback on your page and organize review campaigns. Also, make sure that you respond to this customer's reviews.
Upload videos and images to your website to make it more informative
Upload images and videos to your website to make it more informative. For example, suppose you fall out of keywords and upload pictures and videos instead for more reach. Image optimization helps improve users' experience, helps to speed up page loading time, and helps to increase the ranking of your page.
Add necessary details about your business to the website
Make sure to add all the details about your business to your page to make it easier for your customers to reach out to you. The details should include the address of your store, direction to your store, your contact details, and most importantly, your official business name.
Try to write and upload content locally
We emphasize that you write exciting blogs about your business, which will help attract more customers who come across your blog and show interest in your industry. You can also write about local events, scholarships, and business-related to your business. This will help to broaden your reach. E.g., you can make a "top 10 list" or a "best of" list and guides related to your business industry and post them on your blog.
Adequately demonstrate the services that your business provides on the website
When you add images to your website, upload a video that gives a piece of detailed information about your business. That way, it will be easier for your customers to get a basic idea about your business before making a judgment.
Get the name of your business added to online business directories
Online business directories are websites that include details of nearby businesses; if your details get added to these lists, this will help you boost your network and reach.
There are a lot of things that you have to keep in mind to increase the ranking of your website, such as
Make sure your brand has value in the market.

Your product is trustable enough.

Your product is consumer-friendly, inexpensive.

And most importantly, your product increases the traffic and ranking of your website.
Conclusion
We wrote down tips for you to follow to become a successful businessman through SEO. The strategy used in the SEO industry keeps changing along with changing trends, so you have to be well-versed with the changing trends and environment. It would help if you kept learning from social media, conferences, forums, blogs, posts, forums, etc., to expand your business with the help of SEO.
SEO is not as simple as it seems to be; it is more than just setting up a website; it is about working on your website to improve its ranking and growing your business through it,
Having an online presence is very important; this presence can be created through social media, blogs, webpages, etc. But to boost your presence, a tool is needed, and SEO acts as that tool for you.