Technology
How to Access Windows Live Mail to Outlook?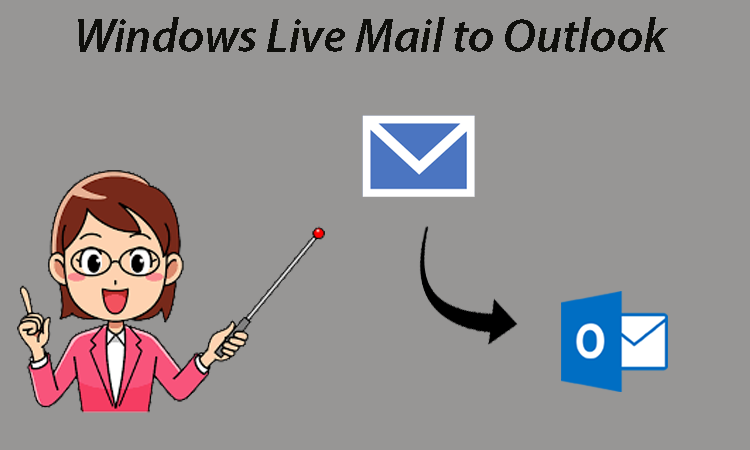 For a long time, I have been searching how to access Windows Live Mail to Outlook along with attachments, but didn't get any satisfactory answer? Actually, I have bundles of Windows Live Mail files and want to convert them into Outlook PST file format. But the problem is that I have no idea how to access Windows Live Mail to Outlook. If you have any trustworthy processes, then please share them with me.
There are so many users who have similar kinds of queries and are looking for solutions for the same. So, here we will discuss two procedures regarding this query. We will talk about the manual method and professional method i.e. CubexSoft Windows Live Mail to PST Converter to complete this conversion process.
How to Access Windows Live Mail to Outlook Manually
Install both applications MS Outlook and Windows Live Mail on your computer system.
Now open Windows Live Mail and hit on the File tab. Then Press on Export >> Email messages.
Select MS Exchange and then go to the next screen.
Now, Select the Export dialog box and press Ok.
Choose the folder destination where you need to save your WLM files.
Now, that application will start the migration procedure. After the conversion process is over ''Export complete'' message will show on the screen
After the process is completed, press the finish button. Now you can view your converted WLM files in the MS Outlook application.
Some Critical Problems of Manual Processing
There are some critical problems with the manual method, which come when you convert your Windows Live Mail files in Outlook by manual process.
It is very long as you can see it contains a lot of steps for migration.
The manual process is not a safe process for exporting unlimited files
You can only export emails or files, but no attachments
There is a high possibility of a data loss problem.
There are lots of technical steps which is not possible for any non-professional users to follow easily.
Utilize Professional Method to Export Windows Live Mail to PST with Attachments
Windows Live to PST Converter is a professional utility that allows exporting the Windows Live Mail storage folder to Outlook with all attachments and other details. The tool supports instant and quick batch mode function to access Windows Live Mail files into Outlook PST file format with limitless files. The tool offers a variety of filters like To, From, Subject and Date range, Exclude folder, for selectively converting WLM email emails to PST. You can use the offers select folder option that facilitates adding a folder with multiple files and transferring all of them into PST.
Windows Live Mail to PST Converter is one of the best utilities which is well-supported by so many editions of Outlook i.e. 2019, 2019, 2013, and so on. It can be used with all Windows OS as this software is totally Windows-based and does not generate any problems. Windows Live Mail Converter is easy for the file conversion operations and can be operated by all of us which means there is no step that requires technical intelligence.
Stress-Free Working Guide of WLM to PST
Quickly download Windows Live Mail to Outlook application on your Windows machine.
The application enables you to directly load WLM files from its default store location. Or you can select WLM files using the Select File and Select Folder option.
Then it will show a complete list of WLM mail folders. Choose the folders that you want to convert into PST and press the Next button.
Now, select the PST from the Select Saving Output option.
After then select the destination location and Hit on Convert button to start conversion.
Finally, the conversion process is completed successfully.
Final Lines
In this blog, we explained the procedure of "how to access Windows Live Mail to Outlook" with a manual process as well as a professional solution. The manual method is better if users have the technical expertise and limited Windows Live Mail export files into Outlook PST file format. But if you have unlimited WLM files then using a professional Windows Live Mail Converter is suggested. You can even test its working with its free demo edition that supports converting the first 25 emails to PST, absolutely free of cost.
Read More: https://digibizner.com/save-all-my-emails-from-windows-live-mail-to-pdf/