Health
Five Factors On Which Hair Transplant Cost Depends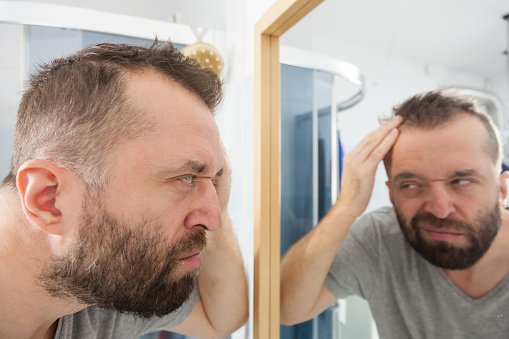 A hair implant is a surgical process to restore the hair loss caused by balding problems. This is a high-end cosmetic treatment that requires higher accuracy, skill, and equipment. You can get the best results from this treatment if done by an expert. But first, you must look at the hair transplant cost, which might vary due to several reasons. It could become high or settle within your budget depending on unique needs and expectations. There are also several methods to execute this surgical procedure. So, if you are scheduling your treatment, then you must look at five major cost influencing factors for hair implants.
1. Size of baldness
This is an obvious factor to consider when it comes to treating hair loss with surgical procedures. The process will be executed with preparation to cover the baldness. Therefore, the area of baldness would be considered to compute the cost of hair restoration. If you have a smaller bald area on the scalp, then the price would be low. For example, if you have small bald patches on the scalp, then they could be covered with a short treatment. But if you want hair restoration for the full head, then it would certainly require more time and effort. So, the cost of treatment can vary accordingly.
2.The number of grafts required
Grafts are then extracted from hair follicles that hair surgeons relocate from donor sites to bald areas. Every person might have a varying requirement for the number of grafts. So, the overall cost will ultimately fluctuate as per the grafts required. For example, if the receding area on your scalp is big, then obviously, you would require more hairs. The number of grafts can also depend on the rate of baldness, the density of hairs required, and the unique features of hairs. People have curly or straight hairs, which also contributes to the overall hair transplant cost calculation.
3.Hair implant methodology
This is a true aspect to put a light on the context of hair restoration surgery cost. The price would also depend on the method chosen for the hair restoration procedure. There are mainly two techniques of hair transplant, such as FUT and FUE. In FUE, the hairs are extracted one by one using specialized tools that take long hours. But FUT can extract the hair follicles in one go by cutting the strip of skin tissue from the back of the head. So, this process is faster than another that is also less costly than FUE. However, both methods have their distinct features and drawbacks too. So, you should choose wisely to achieve your goals.
4.Number of surgeries
A single session of hair restoration surgery can help you with the proper implantation of hairs on the scalp. But a surgeon would be able to implant 3500 to 4000 follicles in one session. So, in case you have a wider area of baldness to restore, it might require another session. So, the cost of hair transplants can increase when there is a need for implanting more than 5000 grafts. On average, one session of hair restoration costs 8000 to 15000 dollars. So, you can assume if you want multiple sessions, then how much do you have to pay. In addition to this, the cost can also depend upon the expertise of the hair surgeon.
5.Donor's hairs
Hair restoration is not possible without hair extraction from donor sites. Hair surgeons would have to relocate hairs from one site to implant at bald sites. This is crucial to restoring hairs with natural growth. But the cost of surgery can shoot up when you do not have enough hairs at the donor site, which is primarily the back of the head. So, the surgeon has to extract hairs from the chest and beard, etc. These are sensitive body parts, so more precision and skill are required. Thus, it would augment the cost of surgery for restoring hair to bald areas.
To Sum Up
These are five important factors that are responsible for hair transplant cost. You must consider them carefully to measure the overall cost of the procedure. In addition, a surgical procedure also requires a recovery period as it would have some side effects too. So, you can also add the cost of medication to the overall expense of the procedure. You should schedule an initial consultation with the hair surgeon before getting the treatment.