Technology
7 Ways to Communicate with Your Remote Team
Learn How to Manage Virtual Communication With Your Team Successfully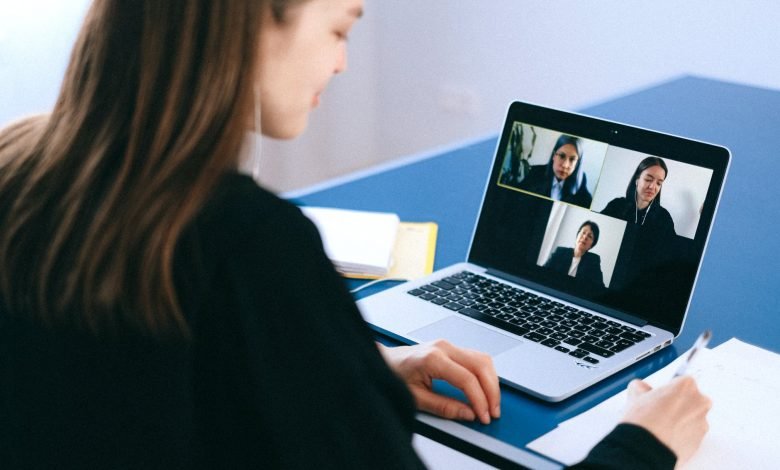 Do you know what the main ingredient of every successful remote team is? The answer is communication. You might think getting your team to communicate is easy. The truth is their needs differ from one employee to another. It's your duty as their manager to find a way to satisfy them and overcome all obstacles you encounter in this virtual setting. If you don't know where to start, here are seven ways you can communicate with your remote team.
Overuse Video Calls
Remote work and the virtual world often stand in the way of making human bonds within your team. Sending messages is an easy and somewhat efficient way of communicating. When it comes to sharing ideas, making decisions, or solving problems, there are better ways to do it. Why not use video calls and talk in real-time face-to-face with your team? It has multiple benefits. For instance, you get an instant answer and interact with a human being instead of their picture on a screen. More importantly, you get to connect with others and build trust which is essential for corporate culture.
Share Expectations
Most managers think because virtual interaction is instantaneous, they should overdo it. That's not true. Employee communication in the virtual world is ambiguous to many. To remove that ambiguity, you and your team should share expectations. Determine what defines as sensitive and urgent information and how to share it with others. Also, agree on the types of conversations you should have in public and private channels. This way your team will know how to approach time-sensitive information and pressing matters. For all other matters, they can respond when they get around to it. By sharing expectations, you and your team are also setting boundaries. They're necessary for successful remote work and employee satisfaction.
Encourage Private Team Conversations
Employees often cite loneliness as one of the most common disadvantages of working from home. As a result, even when they get to leave the house, most employees experience social anxiety. With that in mind, you should encourage private team conversations. Within a designated communication tool, give employees a space of their own. Most of them share the same frustrations and challenges. They can use it to reach out to one another and ultimately create some sort of a support network. If possible, check in on them and make sure they're handling work from home well.
Build Connections
Who says you can't build a strong team under remote work conditions? You just have to use your imagination to get there. What most remote team managers do is organize virtual coffee and lunch breaks. Like in a regular office, they're the best way to get employees to connect. Then, you can also organize activities such as trivia night, game shows, or Happy Hours. Everyone gets to bond over their favorite drinks or board games. The idea behind these activities is to foster team spirit so your team can communicate better and overcome conflicts easier.
Audit and Adjust
Do you have a remote communication policy in place? How's it working out for you? Before setting any rules, audit your existing remote work policies and communication channels. The audit should help you understand what works out for you and your team and what doesn't. Then you can adjust the existing practices to suit your team's remote work needs. Once you find the tool of your choice, it's crucial to divide private, group, and public conversations. Instead of communicating one-on-one all the time, use other options equally. This way, the exchanged information is accessible and searchable leading to more efficient communication.
Make Yourself Available
Mental health issues and depression are often stigmatized. But they're real and common, and remote employees are no strangers to them. Your team members often forget they can still reach you even though you're working remotely. That's why they continue to struggle with workload or pressure in silence. Since this is a common problem, you should remind your team the doors of your virtual office are always open. Furthermore, be there for them and help them out if you can. Offload a part of their duties and support them on their path to healing and good health.
Avoid Micromanaging
Remote work is a test of trust between leaders and the staff. Team leaders often act like control freaks which usually drives employees crazy. So, don't message or call employees to check in on their progress. If an urgent task or a tight deadline is involved, then it's acceptable to some extent. Otherwise, avoid micromanaging. Let them breathe and do their work. If they face a problem and aren't sure how to fix it, they'll reach out on their own. By giving them space, you're building up mutual trust and increasing accountability. Just make sure to set expectations and give precise guidelines before assigning tasks.
Wrapping Up
For a successful remote team, communication is the main requirement. To communicate successfully with your team, you need first to understand their needs. Then you can follow some of our tips to make it less chaotic and more efficient.